Freaking out about the possibility of Grey's Anatomy ending after season 16 next year? As your doctor would say: Remain calm, take a deep breath, and let your blood pressure lower. We've pulled together all the best medical shows from the past three decades to help fill the void, and we promise they bring all the drama, tragedy, soul searching—and yes, all the good-looking docs. Check out new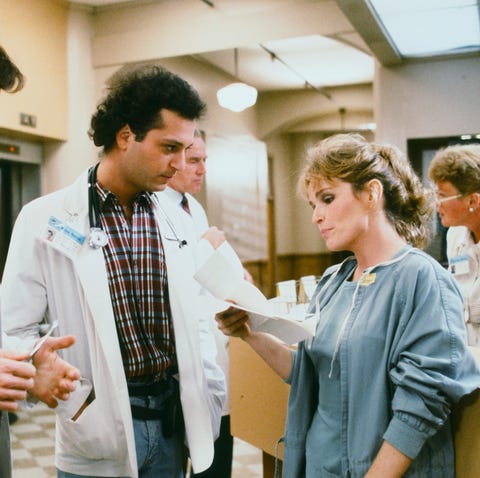 You might need to be in a real #TBT kind of mood to cue up this granddaddy of medical dramas. It ran from 1982 to 1988 and followed the lives of doctors at St. Eligius Hospital in Boston. Keep an eye out for appearances by Helen Hunt, a pre-Full House Candace Cameron, and a young Denzel Washington. Move over, George Clooney!
Watch it: Stream six seasons on Hulu.